How to enter Lingolearn's virtual classroom
Hello and thank you for choosing Lingolearn for your online language learning.
In this article we will show you how to get into our virtual classroom from your personal email with a few easy steps.
All you need is a microphone, headset and an internet connection (if you're using a laptop, you probably have a microphone and speakers built in.)
Click on the pictures in the article to enlarge them. (clicking outside of the frame will bring you back to the article)
Your first step will be to recieve the link in your personal email.
The email you'll receive will look like what you see in the following picture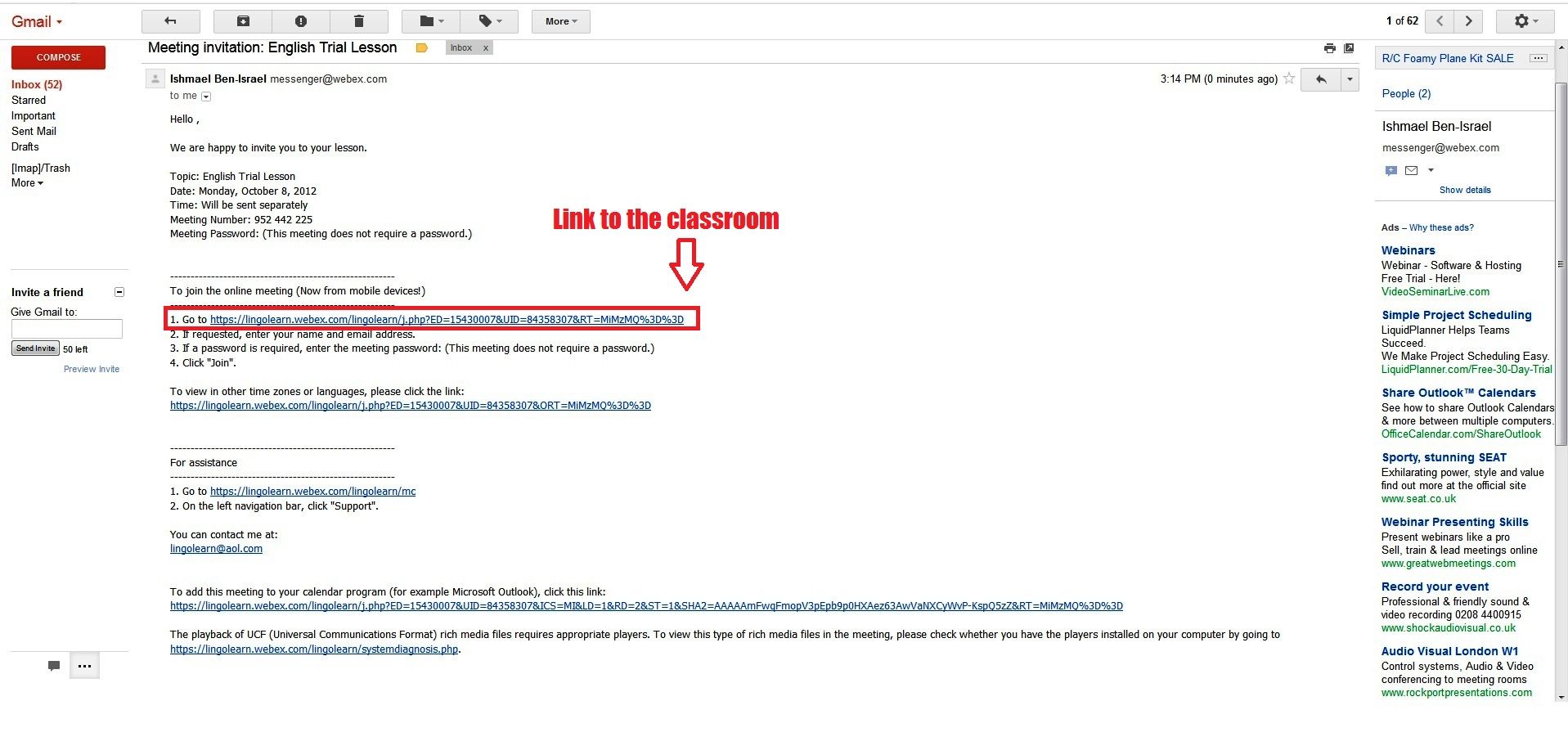 Next, click the link and get to a webpage with the title "Meeting Information:"
On the right, there will be two spaces to fill.
Your name :
Email Address :
Fill in the spaces with your name and email address and press JOIN. (The only button you will have to press after filling out the spaces will be the Join button, there is no need to press anything else.)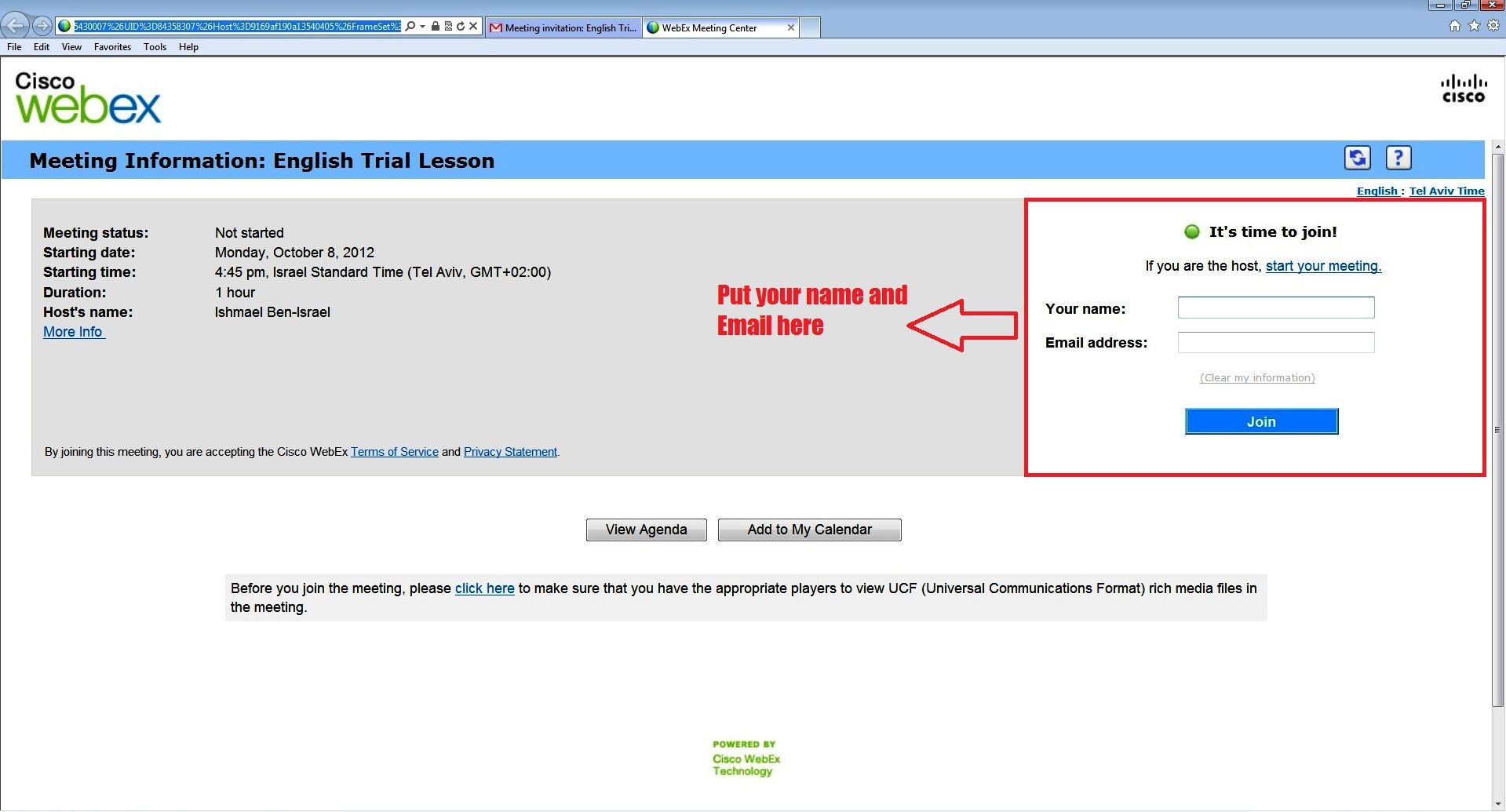 Now Internet Explorer will ask you to install the virtual classroom software Lingolearn uses.
Click Install twice according to the windows that will pop up.
For example : click Install as shown in the picture below.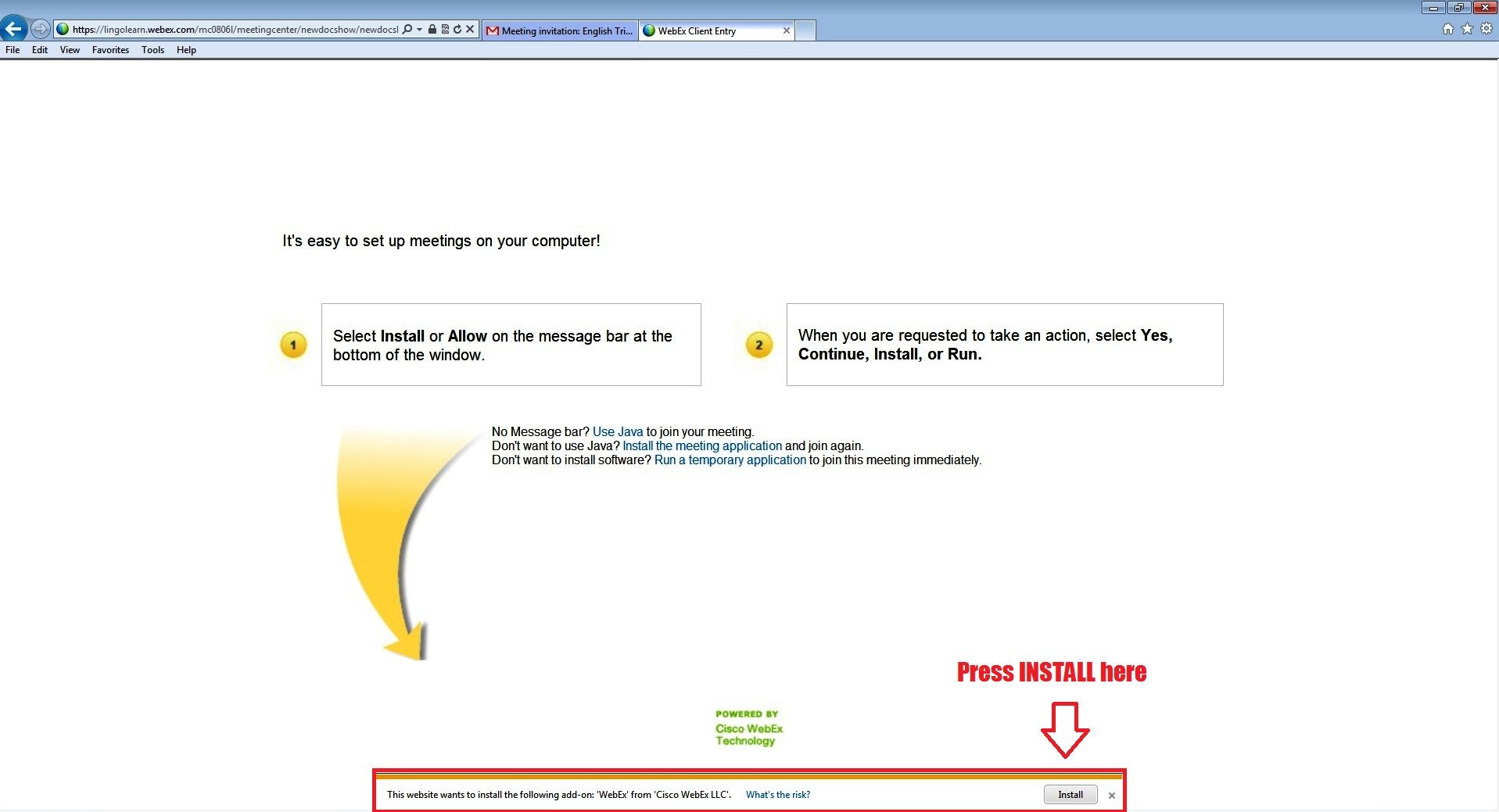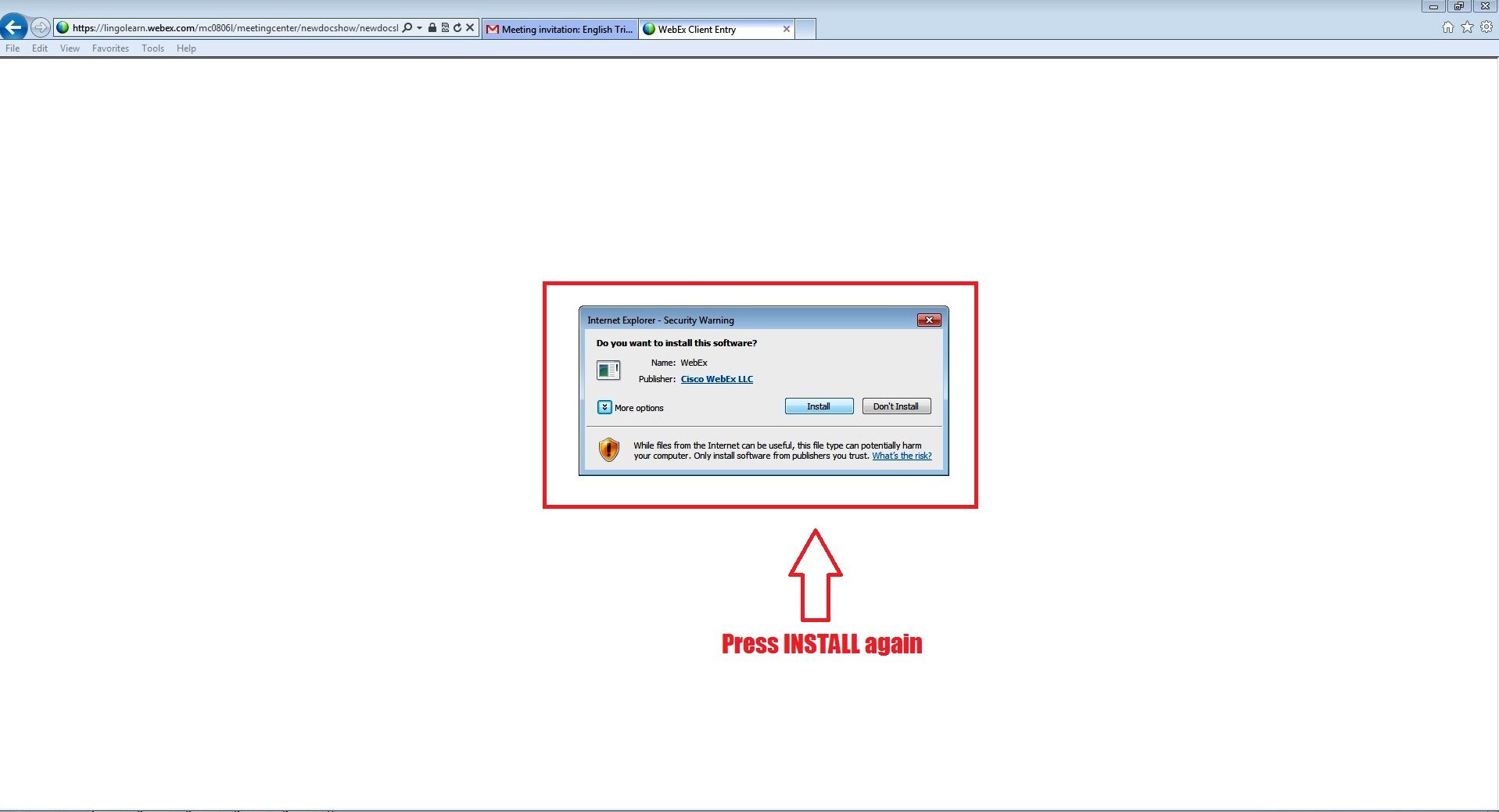 Right now the software is installing itself, there's no need to do anything at the moment.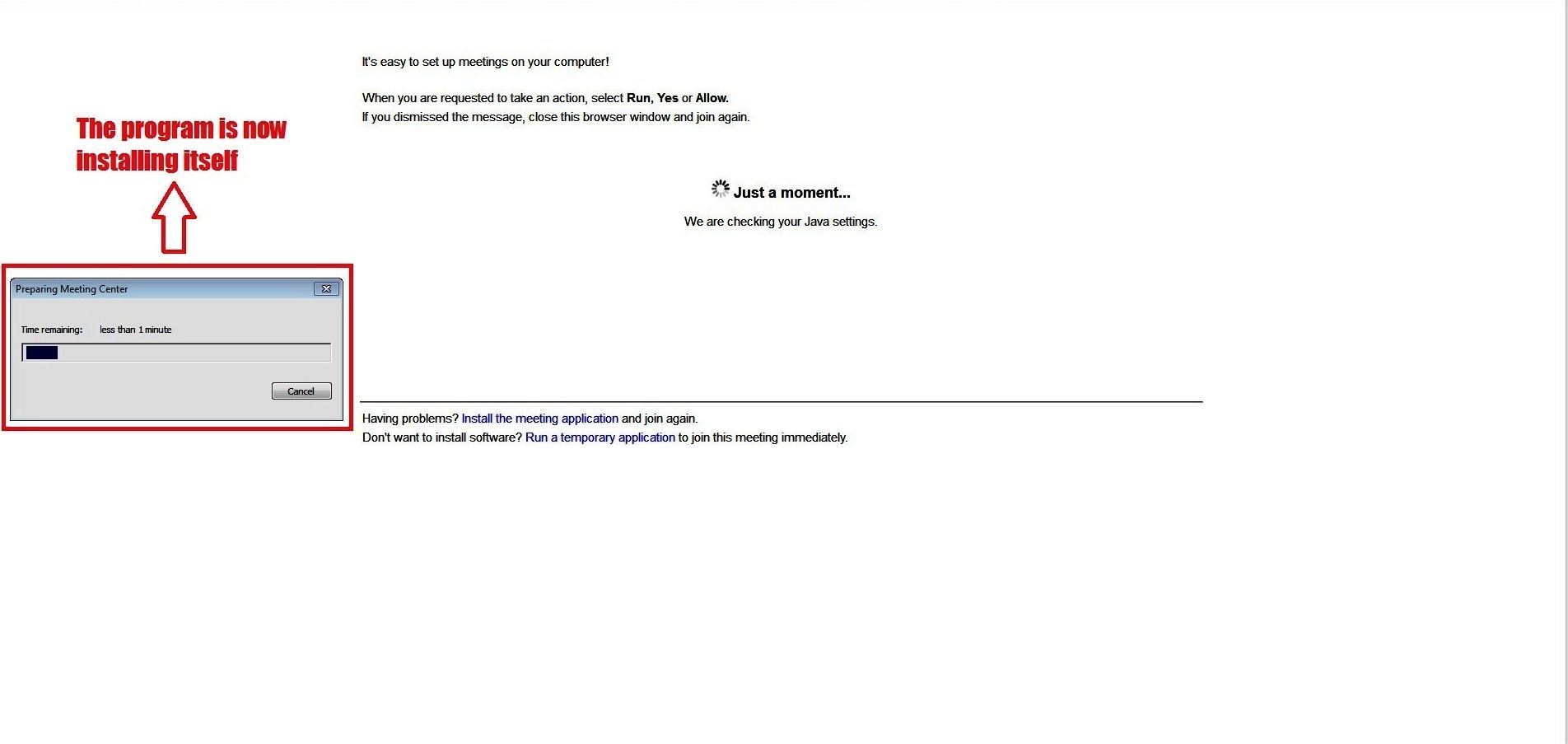 Now that you're done installing the software, the window will close and the Lingolearn virtual classroom will open up.
The teacher in the classroom will ask you to join him or her in a Audio Confrence, you will get a small dialog box with the options of YES and NO, click YES to start the audio conversation.
These are all the stages for installing and running Lingolearn's virtual classroom.
We hope this explanation helped you.
See you in the classroom!
LingoLearn is an online languages school that offers beginners level language courses, as well as intermediate and advanced level courses. Learn a language with our experienced teachers and excellent learning materials, in a state of the art virtual classroom!